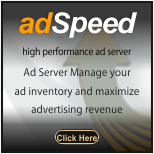 Choosing relevant ad server for your business is a tough task. Because in market we have a lot of options in ad servers. You need to select a tool which saves your time. Because time is a valuable consideration for every one. And also you need to select an ad server which will help you to increase your brand name in the market. You need to select a right partner. Because switching from one to another is very lengthy process and time taking process. Below are some tips for choosing the right ad server.
Identify your needs
Before starting you need to think what exactly you are looking in ad server.. Ad servers plays a major role in success of your business. Ideal servers can improve your business strategies. You need to think about the priorities of your advertising campaign like budget of ad campaign and targeted audience of your business, and quality of human resources.
Get the best fit
After getting an idea about your requirements you need to select a proper ad server for your business. Which will give high performance for a low price. You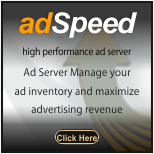 need to know thoroughly about the features which are offered by different ad servers. While considering the functionality you need to check about traffic-building, optimizing campaigns, uploading ads, targeting and reporting statistics. You need to compare all the ad servers which is providing different combination of above functionality. And finally you need to know about payment options.
Consider the below features:
Targeting: You need to know your ad server is capable of targeting levels.
Reporting : You need to check whether it is providing performance report or not.
Estimate : You need to verify that your ad server is giving daily estimation accurately or not. What is the overall usability.
Optimization : Optimization of ads means ad servers generally display ads which will give you more number of clicks frequently. And also it will help you track your ads easily.
Support : Different ad servers will provide different support. Some ad servers will give you an option such as 24/7 support, but some ad servers will not respond for your queries even for long time period. And some servers will provide you consultants who can talk to you in native language.
Considering the above points you need to select an ad server that is right fit for your business.