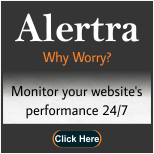 Did you know the differences between paid and free web-hosting? Knowing the difference could help you choose one that is more suitable for your business. Be aware that one webhost service company offers their services free without any benefit for themselves. We are of the view that free hosting has many disadvantages when compared to the paid hosting and it is the fact that many people are not aware. In this article we differentiate one from the other based on the benefits and drawbacks.
Free web hosting – why you should not opt for
Free web hosting has many disadvantages when compared to a paid service and are listed here.
No customer support: As the service is offered free, many hosting providers won't respond to the troubles that you get in the service they offer. They may or may not give you customer support when necessary. They may not have any customer service at all, let alone respond to your queries, etc.
Low bandwidth: Free hosting service providers do not give enough storage space or enough bandwidth for your website. In free hosting you get limited resources.
Downtime: Your site may have downtime or loading problems as multiple domains are hosted on a single shared server in free hosting.
No option of customization: The complete control of the site will be in the hands of hosting provider in case of free hosting, and they will look after all the configurations. Therefore, you won't get the option of customizing your site as you want.
Vulnerability: There is a chance that the free hosting service provider could put ads on your site which may make your site vulnerable. And, you won't have the right to remove them once you sign up for their service.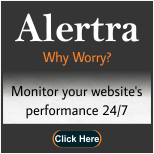 Paid web hosting – why you should choose
Most of the drawbacks in free web hosting become the advantages when it comes to paid hosting and apart from those there are a few other benefits based on the type of paid hosting service you choose for your website in paid hosting.
Automatic data backup: Many paid hosts will make the backups of your site. Some do it daily, some weekly and some monthly. Therefore, you will have your data lost ever which is not the case with free web hosting.
Your own domain: Through paid you don't need to use the domain name of the hosting company. Thus, you can have your own domain name without any problems. But in case of free service, some hosting companies put your domain name in the sub-domain rather as main which will show that it is not yours.
Comprehensive control: Apart from customization, you can also control software plug-ins, account settings, etc. and you can also see the web stats.
These are some of the major benefits that you get from a paid web hosting service apart from the minor benefits. Therefore, it is a sensible idea to opt for a paid hosting.