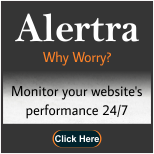 Website hacking makes your sites get blacklisted. This is because of landing the website on unsafe register were it gets malicious code injected in the site by the hackers. This is the major problem, most of the sites are facing today. This affects your business badly and the website doesn't get indexed in search engines, which in turn affects your business. The common reasons for hacking are listed out below see to it and follow the tips for preventing your website from being blacklisted.
Reasons for the website being hacked
Compromising in many ways leads to the hacking and blacklisting of a website and some of the common reasons are:
Passwords that you are using for your website are of poor choice
Vulnerabilities in the web-applications
Vulnerabilities in the server level
Having insecure FTP connections
Using third party add-on
Therefore, in-order to avoid this you need to follow few ways through which you can avoid website from being blacklisted. See the below listed ways and secure your website from blacklisting.
Setup strong passwords: Usually hackers attack the mail servers and they can easily identify the password through the list of commonly used words. To avoid this vulnerability, users should use very strong passwords by combining the letters, numbers, symbols, etc. And also scan your local PC, network or workstations with good anti-virus software that is updated.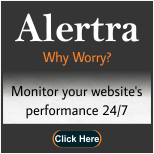 Secured FTP connection: For secured FTP connection you need to change the connection to any of the solutions SCP/ssh/SFTP.
Have SMTP authentication: The users should use the SMTP authentication to check for the spoofed emails which is a real problem for the website and enable the sender match authentication. This will reduce the senders spoofing mail accounts.
Check for vulnerabilities: Continuously check for the vulnerabilities in the website like malware, virus and try to avoid them with good anti-virus which shows the updated information regarding the threats. This avoids vulnerabilities in web-applications and also at the server level.
Check for the plug-in: Check if you are using third party plug-ins to your website. This may bring some vulnerabilities into your site. So, see to it that you use only reputed add-ons or plug-ins in your site and update them regularly.
Apart from all the above, having a reputed website monitoring service for your site will make your website to prevent from blacklisting due to hacking and protects your business reputation. Hiring a good website monitoring services will perform regular monitoring along with uptime and downtime monitoring of a website.