Planning for a patio in your home? It's a good idea. Patio is a place were you can spend your time in a pleasant and natural atmosphere. So, while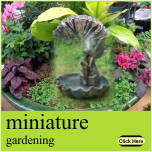 planning for a patio you need to consider some things that adds beauty and natural look to your patio. Here are a few things that you need to consider.

Size and location of the patio
Once you know the purpose of the patio that you are planning then, it becomes easy for you to choose the size and location of the patio based on the purpose. For example, if yours is a big family with many people and your family likes spending evening out then, you can have a big patio which is of round shaped. To give your patio a natural and pleasant look it is suggested to locate your patio near the garden or the pool side.
Stones for patio flooring
When planning for a patio see that flooring to be done with the stone that suits your interior. Stones will be available in various types and should be chosen based on the necessity. Stone that you choose for your patio should be cool and should resist sunlight without making the floor heat.
Use furniture that reflects your home
Place all the furniture that you want for your patio like tables, chairs, etc., for spending your time over there. The furniture that you use for your patio should reflect your interior of the home i.e., they should match the design and pattern of your home. If it is classy use classic furniture.
Decorate with miniature pots
If you are planning for patio garden side, then you can use some container miniatures in or around your patio. Miniatures give charming look to your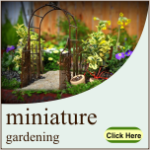 patio. Apart from the miniatures, you can also plant around your patio with small plants that makes your patio more visual. Before planting, see whether the landscape is hard enough.
Using sculptures
Using stone made sculptures in your patio will stand as the center of the attraction and also fabulous to the eyes. They make your patio more charming.
These are some of the things that you can consider when you are planning for a patio in your home.