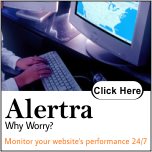 Is your website hacked? Here are a few steps to identify a hacked website and also the steps to be taken after a site is hacked.
How to know a website is hacked?
There will be some signs for a hacked website. Some of them are:
Malware usage on your local system to identify the log in credentials.
Changing passwords of the site by the hackers
Using outdated software in your website.
Unusual activities in your website.
If you have technical skills you can just look up the files of coding in your website whether it has been changed by the hacker.
They place something really increases the bounce rate.
You can detect this problems by using some tools like Google webmaster tools, Better WP Security, etc.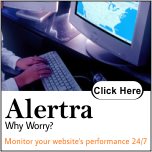 Steps to be taken after hacking:
If your website is being hacked then follow the steps stated under to get rid of the problem.
If your website is hacked the first thing you have to do is tell the people or the visitors about your problem through social networking sites so that they will come to know otherwise there is a chance of completely loosing your website visitors.
If you yourself detected the problem and if you are able to rectify it then go to solve the problem otherwise approach your host.
Contact your hosting company. They will detect the problem and will take necessary actions.
Next thing is in your hands, change all the passwords and log in ID's that your website is having. Change the passwords with strong/unbreakable passwords so that in future the problem won't repeat again.
Install the software's which are necessary and acts as a firewall to your website and avoids the problems like crashing, and also protects your site from attacks and injections.
All the files of your website must have a back up so, there won't be loss of information.
Save all the drafts in offline cloud and also in your personal system. If any one of them is lost the other will be available.
Your local systems must also be scanned for malware and virus before saving the file.
Keep monitoring your site regularly to avoid further problems.
These all steps may help your web site free from hacking and also recommends you for future precautions and alerts.