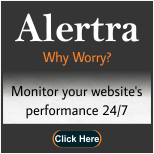 It's important to make your business's website easily accessible to your customers/clients as well as visitor/prospects. For this, you need to look for web hose who could make sure that your website available to all anywhere and any time across platforms. While choosing a one make sure to research well. However, avoid choosing web host that offers service free. We have four reasons why you should do so.
1. Irritating over pop ups and advertisements
The issue is important not only from the owner's point of view but also the customer's side who may loose interest in the product and the firm.
Web hosts that offer the service at no cost feature pop up ads frequently. It may slow down the website and it may distract your visitors' attention. They visitors may leave your site not to come back.
The unexpected and unwanted pop ups can be a major issue because it affects the aesthetic look of the website and tarnish the image of your business. It can go to negative popularity of the business and the brand.
2. Reliability and safety issues
Free websites are the favorite spots for hackers and viruses to corrupt computer systems and steal important information through phishing by means of attractive cursors or cell phone offers. Further, the integrity of the website is under threat related to content matter. Security is the key feature of a good web host, which free web hosting services can least provide.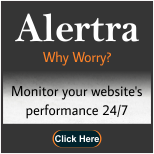 3. Poor service quality and features
It is not worthy to ask for extremely or sufficiently good quality for what has been coming free of cost! Hence, needless to say that the features will be limited. The speed of access may be too low for uploading and downloading files. Similarly, the bandwidth may be limited allowing only a few users to have access to the website. Additionally, the uptime for the website is not guaranteed. The website can be down from the server from brief to long durations at any moment.
4. No customer support services
The free web hosting firms do not have customer support services in place as the service is offered free does not ensure quality. Therefore, during down times, the website owner will not get any technical support. Their grievances will go unaddressed.
It's for these four reasons that your should avoid choosing a web host that offers the service free. Such hosting firms are websites of the those who want to do business with someone without offering service after getting the price.