An ad server is a software platform. It tracks the distribution and placement of advertisements. Generally, most of the ad serving companies will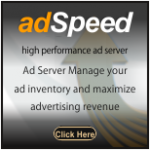 provide suggestions and reports to maximize data benefits and to improve the campaign performance in the future. In this article we will see the advantages with ad servers.
With an ad server, there is no need to rely on the vendors for your campaign statistics. The payment is not based on vendor report delivery, but it is based on actual delivery.
You can access the statistics throughout the campaign. These real time statistics will allow you to ensure and revisions of your campaign performance.
Removing the old ad and adding a new ad needs a few simple clicks.
Multiple ads can get displayed and rotate together in one placement. It is including ads from affiliate programs or ads from ad networks and from your own advertisers.
You can stay in control with the ad servers on your ads. From your available impression inventory, you know how often each ad takes, and where the ad shows on the website. Ad server can optimize your ads using your chosen criteria; it helps to display ads better and more often.
For audience engagement and efficiency, multiple creative pieces can be compared and used. Modification is easy for certain improperly performing creative pieces.
With the multiple landing pages, you can get the ability to compare and use various landing pages for each creative piece. In addition, at any time landing pages can be swapped out.
With the ad servers you will have the capability of serving and interfacing rich media.
You can test multiple ad locations or ad versions to see which is better for your revenue and for your advertisers.
Advertisers have their own accounts to view CTRs, clicks, impressions and visitors seeing their ads. Since you put your advertisers in control, this is beneficial to them, or you can schedule a weekly automatic email report to their inbox.
Your advertiser and you can target a narrow and specific group of visitors from a specific time zone, interest, city, or region.
On the user's web browser a cookie will dropped when they exposed to the ad. The banner receives credit for site visit, if the visitor ends up skipping the advertiser's website.
Experiment and try with different pricing models like simple flat rate, CPA, CPC or CPM can be possible. Each of these formats can have a different rate. Promotion of own advertising opportunities or up-sell or cross-sell of other related products can do from the same spot. To display and manage the ads, ad server is a very flexible tool and that keep the ideas alive.