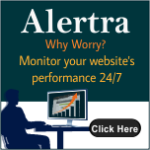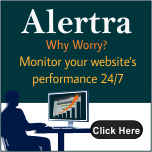 For business owners who do business online, it is important to have websites. Their websites play a major role in moving their business forward. Therefore, to build a website in such a way that it gives visitors a feel of trust. When visitors begin to trust it, your revenues will start improving. Now do you wonder how to create trust in your website?
The following tips will help you build trust in your website visitors:
Never pretend yourself to be someone that you are not. Be as yourself and try to mention in your website what you are, what you do, what you achieved, and how you are running your business, otherwise visitors assume that you are lying and they will never return to your website.
Get your website designed by an experienced and reputed professional. A website that looks professional attracts visitors.
Make sure that the content in your website should be relevant to your business.
Make navigation simple and easy. It will help visitors in getting required information in your website.
Include forums or discussions in your website for your visitors to engage with you daily. It will be helpful for you as well as visitors to feel excitement about your website.
Provide your contact information clearly and also respond daily to the visitors who ask you any query. If you respond timely, they will frequently visit your website.
Ensure to keep updated content in your website.
Design website which loads faster, by which, it gives optimal user experience.
Publish blogs on your services and products in your website. It will really help visitors who you are.
If you are selling products online, make your website secure for customers who uses credit cards.
Always feel happy to serve visitors quickly.
Never insult your competitors by saying anything bad. It is unprofessional and gives undue publicity to your competitors.