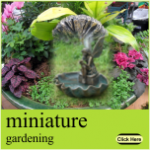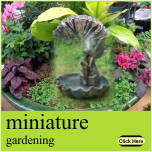 Are you planning to create a new garden in your home? It's a great idea to elevate your home appearance and value. However, it is very much necessary to choose a garden style. You have different choices of garden styles and you can choose any of them. Do consider your environment, style of your house and personal taste of plants you need to keep in the garden. Keeping these things in mind select a garden style that is apt and aesthetic to your home.
Contemporary and traditional styles of garden always look beautiful. Trees and bamboos are the common focal points of such gardens. You can use brushed aluminum furniture or stainless steel table and chairs in these gardens. This style includes only limited colors and that too green predominates generally. English garden style is the other one which can include different features like arches, arbors, old stone sculptures and statues of vintage style. You can also plan for a simple modern garden which can contain architectural plants having huge distinctive leaves. Formal styles of gardens are even opted by some people. These have symmetrical designs, level with close-cropped lawns. Some of the features of simple formal gardens include central pathways, pergolas, and inspired formations of beds and lawns.
It is often thought that gardening only is ideal for those having larger outdoor spaces. However, there are even many options for home owners with only limited space. Patio garden or a terrace garden are some of the ideas for people living in cities and a condo. Even container gardening is the best solution for them. Vegetables as well as flowering plants can be grown in containers and placed indoors as well as in smaller outdoor places like patio or balcony. However, the choice of containers with respect to the size and material should be appropriate. Indoor home gardens not only add beauty and décor to your rooms but also liven them. They maintain a fresh and healthy atmosphere indoors. So hurry up to select a garden style and choose the plant accordingly to improve your home.