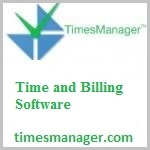 Home Automation has become an all round technology which is used for all the purposes. It is used in many ways for different services. Some of the applications of home automation are:
HVAC – The first and the foremost applications used in any industry are heating, ventilating and air conditioning which includes temperature control and humidity control. It in turn saves the money of the owner.
Security – Including fire alarm and detection systems, access control, as well as the intercoms. Security cameras can be accessed, allowing the user to observe activity around a house or business right from a monitor or a touch panel. Security systems can include motion sensors that will detect any kind of unauthorized movement of a person and notify the user through the security system or via cell phone. Sensors are used for maintaining the security in any organization.
Lighting – Even for lighting control, automation of electricity and water metering home automation systems are used. Lighting control techniques can be used for switching on/off of the electrical bulbs around the home.
Telecom – Automation devices are used in day to day objects, safety and security issues, even in new telecom and management production. Many of the home automation devices have the facility of the caller ID information and the even the information of incoming and outgoing messages.
Health Care – Home automation is being implemented into more and more homes of the elderly and disabled in order to maintain their independence and safety. Automation can provide both the elderly and disabled with many different types of assistance systems, security features, fall prevention, automated timers, and alerts.
Robotics – Home robots are used to control the action even with the help of domotic devices we can use home automated objects in the robotics.
Intercoms – Intercom is basically nothing but a device like microphone or loud speaker to communicate in between multiple rooms. Here also automation plays a major role.
Video/Audio – Even in the Video or Audio communication systems switching devices are used which are again automated devices only.
Kitchen appliances – Kitchen appliances are mostly a part of the automated systems. Some of the appliances like dish washer, microwave oven, for sprinkling of water, for turning on/off of washing machine etc. are some examples of home automated systems.