Barack Obama planed a prime time TV ad before Nov 4, day on which elections are planned to held. Already advertising at record levels, Barack Obama has scheduled a half-hour commercial for prime time on Oct. 29, six days before Election Day.
Obama campaign officials said the campaign had secured a 30-minute block of time at 8 p.m. on CBS and NBC. CBS already was juggling its lineup to accommodate the Democratic presidential candidate, moving back an episode of "The New Adventures of Old Christine."
Such a vast purchase of commercial time is of multimillion-dollar expense, but Obama has been spending dramatically on ads, overshadowing rival John McCain and the Republican National Committee.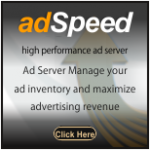 Short political spots have been the traditional way for politicians to communicate with voters. But a prime-time, sitcom-length commercial would provide Obama an opportunity to make a closing argument to the entire country.
He was not shy about spending huge amount for the one ad and on Monday October 6, 2008, for instance, he spent $3.3 million on a single day of TV advertising. At that rate he will spend more than $90 million on ads through Election Day — more than the entire money Republican rival John McCain has to spend on his entire fall campaign.
This illustrates Obama's continuing to reassure voters about his candidacy as an African American.
Suggested Reading:
5 Important Tips To PPC Internet Marketing
Differences Between Internet Advertising and Traditional Advertising
Online shopping Advantages and disadvantages
Online Banking Fraud Increases Significantly
Online Insurance Difficulties In Northern Ireland
IE 8 Gets Hacked Inspite Of Microsoft's Lauds